Energy Medicine Healer Catherine Morgan here to share some light with you this morning. To bring you up to speed, I have recently moved to Nayurit, Mexico, and live in Lo De Marcos, which is right down the way from Sayulita.  My partner Internet Guru Owen Walcher and I have been in Lo De Marcos for about two months now. We have our FM3′s in the works, which allows us to work here legally. My business name is Energy Works! Because, Energy Works!!!  Owen is the expert that gets you on the first page of Google. We are both very excited to be able to bring our work to beautiful Mexico, and I am looking forward to teaching energy medicine classes and doing some energetic healing for the folks that are ready for it, and want it.
I woke up this morning at 4:20. Everything felt very still and quiet, and cool. Listening to the ocean waves come in was soothing.  The roosters downtown had not started to crow quite yet, although they do start up at the faintest light. They are not a bother, as they are downtown. I am sure these roosters help get the fishermen going.
I think I shall be starting my days much earlier, as the weather continues to become warmer. Its a very peaceful time.
I had a very insightful and contemplative day yesterday, and it continued to unfold into the morning. Those days can be tough, and almost seem depressing at times, depending on the information coming in. So, I decided to shift to have a different kind of day today.
There were a couple of reasons that triggered my day yesterday. One of them was a movie that we had just watched the evening before called  Peaceful Warrior with Nick Nolte. It was a very new energy movie that helped me to remember. Help me to remember what you may be asking? The movie helped me to remember who I AM, my purpose on this planet, and living in the new energy. Sometimes it is very easy to get lost; to lose yourself, your dreams, and your visions in the daily existence that we call life. It reminded me that I AM the creator of all of my experiences. It reminded me how powerful I AM. It also reminded me how beautiful I AM, and that I deserve to be treated with kindness and love, and all of the very best things that this earthly existence has to offer. It reminded me to meditate more, and quiet my thought so I can receive information.  It reminded me that its okay to let go. It has reminded me to stand in my power of light and love.
I think that it's important to pay attention to what you are watching on T.V., or the movies. I have kicked the television addiction for years now, but still enjoy watching a movie or two.  Everything that we watch goes into our cellular memory. The thought form stays in our energy fields, and can integrate into us, unless cleared. I try to stay away from the violence-death kill kind of movies, and the horror ones as well. The news is another thing I try to stay away from. Its easy to get world headlines on the internet if I feel the need for that information.
One way to clear your own energy field is to take a shower, or go swimming. Water is a beautiful thing. Water is an amazing conductor of energy as well. Or you may want to try something as simple as splashing water on your face. It will help to shift your mood.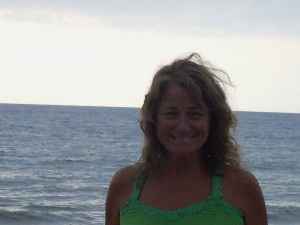 Its another beautiful day in paradise. See you on the beach!